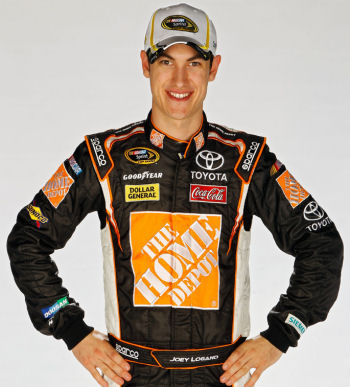 Joseph Thomas "Joey" Logano is embarking on his fourth year in the NASCAR Sprint Cup Series (NSCS) this year. Although he was nicknamed "sliced bread" by Randy LaJoie years ago; NASCAR Race Mom has not been all that impressed with his on-track performance. "I definitely feel like it's my team now," Logano said. "With Jason there, I can voice my opinion and I think we're all working together very well. We value each other's opinion a lot and with the accomplishments we have, we respect each other a lot."
To read NASCAR Race Mom's entire article on Insider Racing News,
Click Here.
What a difference three years makes - To read what NASCAR Race Mom thought in 2009
Click Here
.