St. Louis-area fans will have a local driver to cheer for in Saturday's NASCAR Camping World Truck Series Drivin' For Linemen 200 Brought To You By Altec at Gateway Motorsports Park.
Premium Motorsports and NASCAR rookie Spencer Boyd announced June 16 they have teamed up to enter the Drivin' for Linemen 200 Brought To You By Altec. This marks Spencer's first race in his hometown since moving to Charlotte to chase his racing dreams.
"I grew up in Creve Couer, a suburb of St. Louis, with Gateway Motorsports Park as my home track," Boyd said. "My super-supportive family made the decision to move to Charlotte a few years back so I could pursue a NASCAR career, but St. Louis will always be home. This whole year has been a dream come true and almost surreal. I hope I can put on a good show in my hometown and make my friends, family and heck, all of St. Louis proud!"
"Spencer proved that he could hang with the veterans in his NASCAR debut at Martinsville," said Jay Robinson, owner of Premium Motorsports. "When I saw him drive from 27th to fifth place I knew he was special and someone that I wanted to see drive my truck."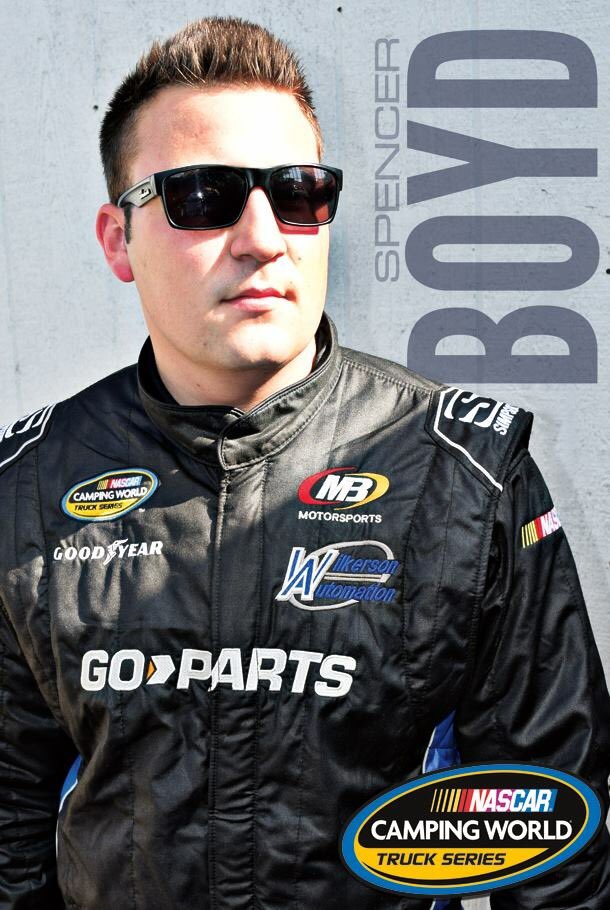 Boyd's racing career began in the World Karting Gold Cup Series. He earned eight national titles in eight years of kart racing. At age 14, he moved to Legends Cars. In 2012, he entered 43 Legends Cars races and won 23, as well as the North Carolina state title. He finished second that year in the national Legends Cars point standings.
The NASCAR Camping World Truck Series Drivin' For Linemen 200 Brought To You By Altec will be joined by the Illinois Lottery Presents ARCA Midwest 50 and the Vatterott College Silver Crown Showdown for USAC open-wheel racers. Spectator gates will open at 8 a.m. with the NASCAR race slated for 7:30 p.m. The inaugural Climbin' For Linemen competition will start at 9 a.m. in the speedway's infield.