Matthew "Matt" Guido DiBenedetto
came into the #NASCAR Sprint Cup forfront after his emotional sixth place finish in the Food City 500 at Bristol Motor Speedway this year.
"A sixth-place finish for BK Racing and for all my guys, this is like a win for us," DiBenedetto reported during a post race interview. . "Again, I apologize for being so emotional, but this is an incredible run. I can't thank my team enough, my crew chief Gene Need and everyone on this team for working so hahttp://static.nascar.com/content/dam/nascar/drivers/M/matt-dibenedetto/editorial/headshot_new_2016_nscs_matt_dibenedetto_550x440.pngrd and busting their tails for me to be able to drive this racecar in the Sprint Cup Series.
DiBenedetto finished the Coca Cola 600, seven laps down in position thirty-two. He sits thirty-third in the point standings.
Recently,
BK Racing
announced the re-signing of sponsor E.J. Wade Construction to a primary sponsorship on Matt DiBenedetto's No. 83 E.J. Wade Construction Toyota Camry in the Axalta "
We Paint Winners
" 400 at Pocono Raceway.
The race on June 5, 2016 will be E.J. Wade Construction's second race with BK Racing, debuting at Richmond in April. E.J. Wade Construction is a Class A Contractor and a VDOT Prequalified Contractor that has highly trained professionals who have their tradesman licenses in electrical, plumbing, HVAC and gas fitting tradesman licenses.
E.J. Wade Construction
is a company that believes in quality, reliability, friendliness, and putting the concerns of the client first.
"I'm excited to welcome E.J. Wade Construction back on our No.83 car at Pocono," said DiBenedetto. "Jeff and his team were great to work with at Richmond and we are really looking forward to Pocono."
"We're proud to have E.J. Wade Construction return for the Axalta "We Paint Winners 400″ at Pocono Raceway," said Doug Fritz, CMO of BK Racing.
"The guys of BK Racing , Ron, Doug, Matt and the rest of the crew are just a great group of guys," said Jeff Wade, President of E. J. Wade Construction. "They are the kind of group you can just really enjoy when you are with them. We love their dedication, honesty, friendship, the love for what they do and that's why we are so proud to be a part of their team."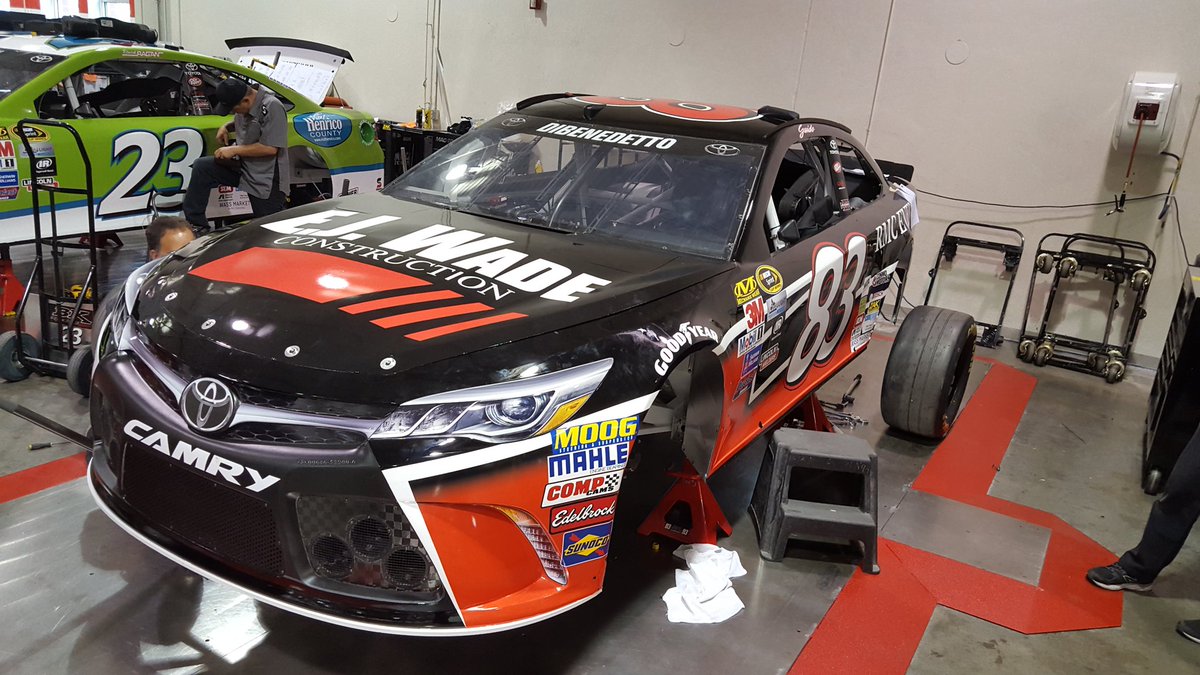 Also returning on the No.83 is RMC Events, a premier event staffing company. This will be RMC Events second time as an associate sponsor with DiBenedetto and the 83 team, previously supporting the car at Richmond.