Was NBC's Coverage Of The Subway Firecracker 200 A Tad Lacking?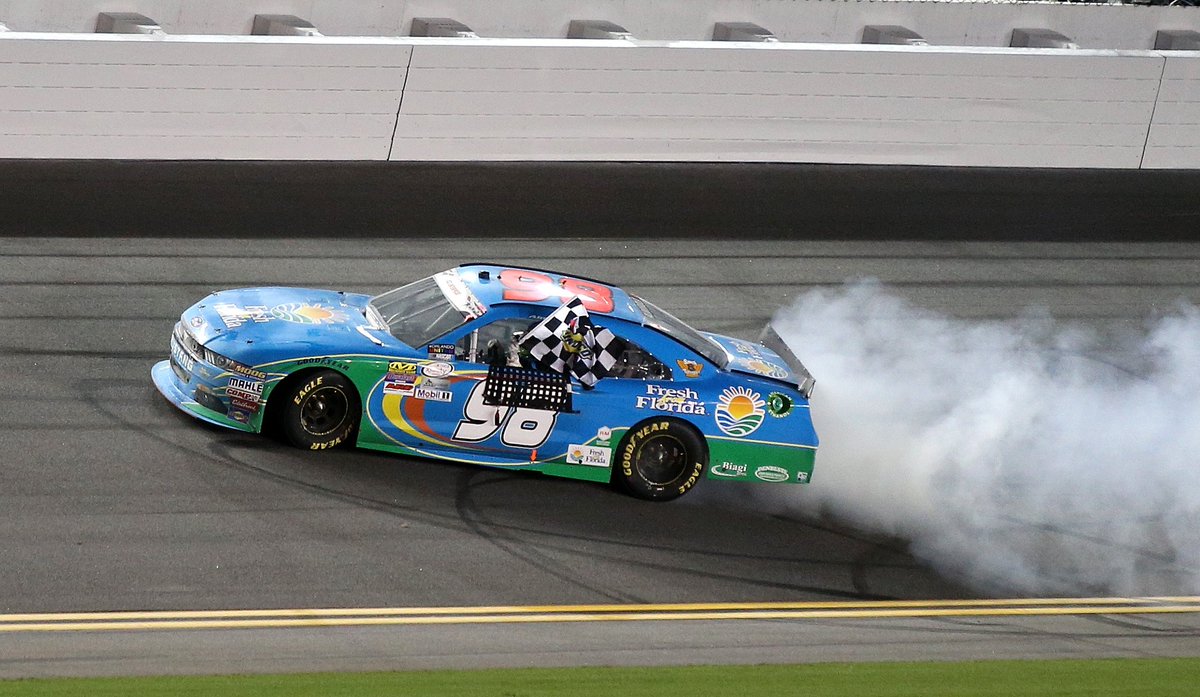 Aric Almirola Takes The Checkered Under an Overtime Photo-Finish Ending
Last night's NASCAR Xfinity was anything but boring. There were two cautions before the scheduled competition yellow!!! Plate racing is known to tear up a lot of equipment.
Further, what a storybook ending; race winner Aric Almirola was a mere inches ahead of Justin Allgaier off the final corner in overtime when NASCAR was forced to signal the eighth caution of the race which froze the field. A wild wreck on the backstretch involving polesitter David Ragan required the yellow flag. The it took NASCAR quite a while to review all the taped footage before declaring Almirola the victor.
"I'm so glad to be back in Victory Lane here at Daytona," Almirola said. "This is such a special place for me. I won my first Cup race here two years ago, and for me, this is my first XFINITY win. I know I have a win, but there's always been an asterisk next to it…
The asterisk refers to Aric's 2007 win at the Milwaukee Mile, where he started the race in place of Denny Hamlin. However, Hamlin was at the wheel at the end when he took the checkered flag, and Almirola has never felt the win was rightfully his. Now Almirola can legitimately lay claim to be one of twenty-six drivers who have won at least one race in each of NASCAR's top three series.
All-in-All, a super exciting Friday night at the NASCAR Races! However, NASCAR Race Mom was a bit disappointed in the NBCSN coverage. The brief "Technical Difficult" around the mid-point of the race was annoying and left unexplained.
Further the quality of the picture on my television was somewhat grainy and the action would freeze. However, that did not stop the endless barrage of commercials. I mean really . . . . how many times do we really need to see that Amy Schumer / Seth Rogen advertisement about women inequality?!?
Most importantly, NASCAR Race Mom was particularly exasperated by the lack of coverage regarding the welfare of the drivers caught up in that last lap maylay. Did NRM turn off her television too early – did they ever report on their well-being?
Welcome back NBC – Cannot wait for today's Coverage of the NASCAR Sprint Cup Series Coke Zero 400 at Daytona International Speedway.
For all the latest NASCAR content socially, fans can follow
@NASCARonNBC
and
@NASCARTalkNBC
on twitter and like the NASCAR on
NBC Facebook
page.